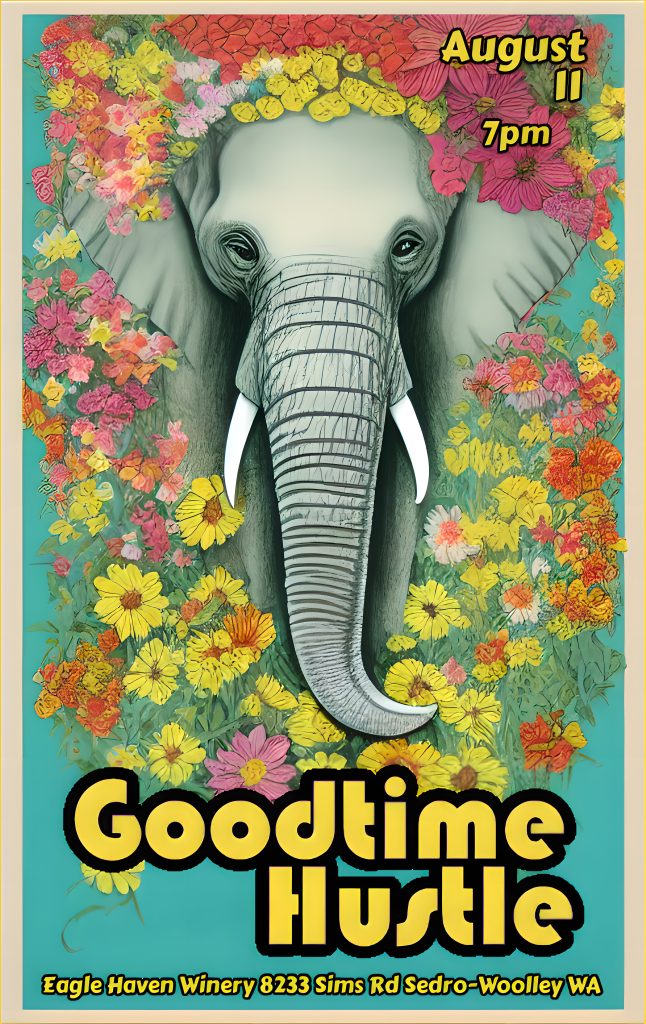 Goodtime Hustle, the popular psychedelic country music group, will be performing at Eagle Haven Winery on Friday, August 11th from 7-9 pm. The winery, located at 8233 Sims Rd Sedro-Woolley WA 98284, will provide a beautiful backdrop for the band's unique blend of folk and rock music.
Led by lead singer and songwriter Bud Weather, Goodtime Hustle has become known for their energetic and engaging live performances. The group has built a strong following in the Pacific Northwest and has shared the stage with a variety of other talented musicians.
"We're excited to be performing at Eagle Haven Winery," said Bud Weather. "The venue is absolutely beautiful and we know it's going to be a great night of music and fun."
In addition to the live music, attendees can also enjoy Eagle Haven's award-winning wines, which have been crafted using grapes grown on the winery's own estate. The winery is committed to producing high-quality, handcrafted wines that showcase the unique terroir of the Skagit Valley.
Tickets for the event can be purchased in advance on the Eagle Haven Winery website or at the door on the day of the show. Don't miss this opportunity to experience Goodtime Hustle's unique sound in one of the Pacific Northwest's most beautiful settings.