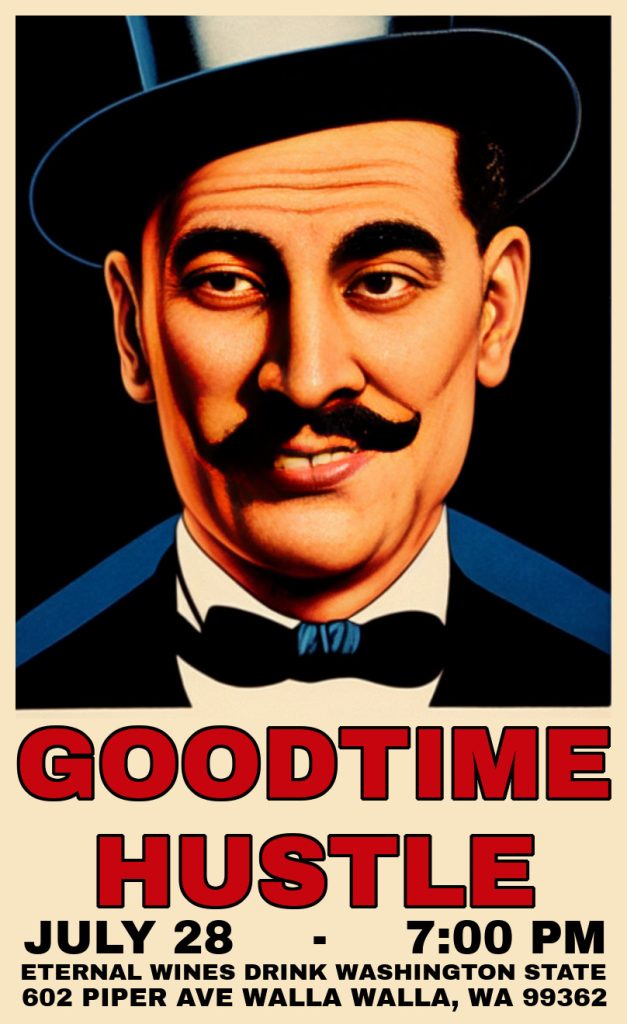 Goodtime Hustle, the Seattle-based psychedelic country band, will be bringing their unique sound to Eternal Wines Drink Washington State on July 28th at 7pm. The event promises to be a night of foot-stomping music, delicious drinks, and good vibes.
Known for their energetic and engaging live performances, Goodtime Hustle has built a strong reputation in the Pacific Northwest music scene. The band's music combines elements of folk, country, and psychedelic rock to create a sound that is both modern and timeless. With catchy hooks, sing-along choruses, and intricate instrumentation, their music has been described as a blend of The Byrds, The Grateful Dead, and Fleet Foxes.
"We're excited to bring our music to Walla Walla and share our unique blend of folk and psychedelic country with the audience at Eternal Wines Drink Washington State," said Bud Weather, the band's lead singer and primary songwriter. "We promise to deliver a high-energy performance that will leave everyone in the audience dancing and singing along."
Goodtime Hustle's performance at Eternal Wines Drink Washington State is not to be missed. Make sure to mark your calendars for July 28th and get ready to experience one of the most exciting live bands in the Pacific Northwest.
For more information about Goodtime Hustle and their music, please visit their website at goodtimehustle.com.