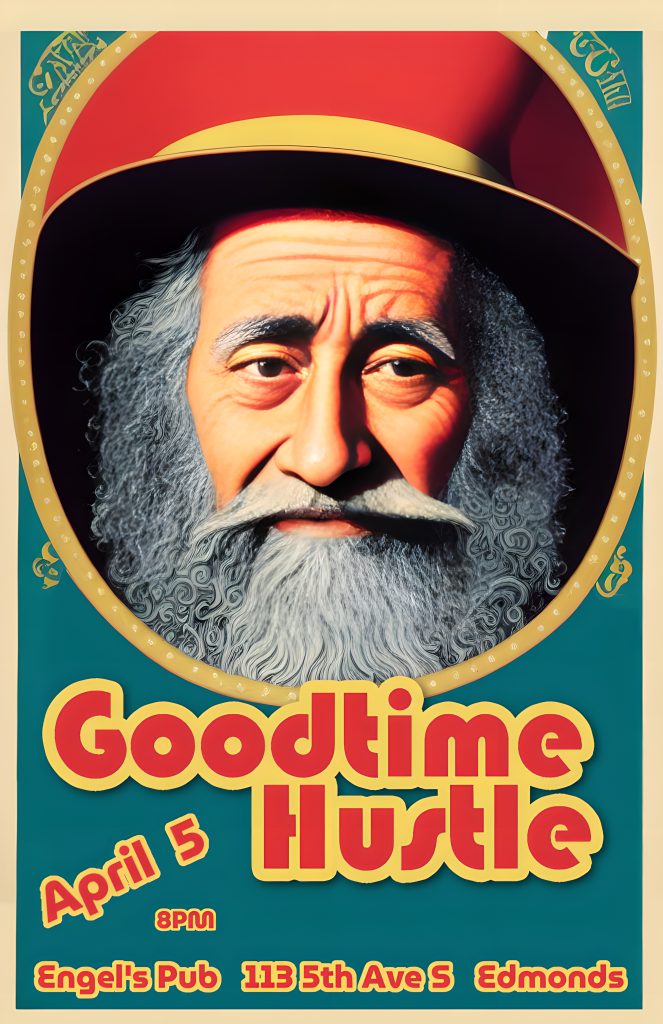 Goodtime Hustle, the electrifying four-piece band that defies genre categorization, performed live at Engels Pub on April 5th. The venue is located at 113 5th Ave S, Edmonds, WA 98020.
Led by Bud Weather's soulful vocals and Chris Denny's blazing guitar, Goodtime Hustle's sound weaves together elements of alt-country, jam band, psychedelic rock, and folk music. Their dynamic rhythm section, comprised of Michael Gagliardo on bass and Tom Lash on drums, keeps audiences on their feet with infectious grooves and tight, improvisational jams.
Goodtime Hustle's live shows are a high-energy, immersive experience that leave audiences exhilarated and wanting more. Whether playing to a packed house at a major venue or an intimate crowd at a dive bar, Goodtime Hustle brings their all to every performance. The band creates a unique and unforgettable experience for each audience with their improvisational jams and spontaneous covers.