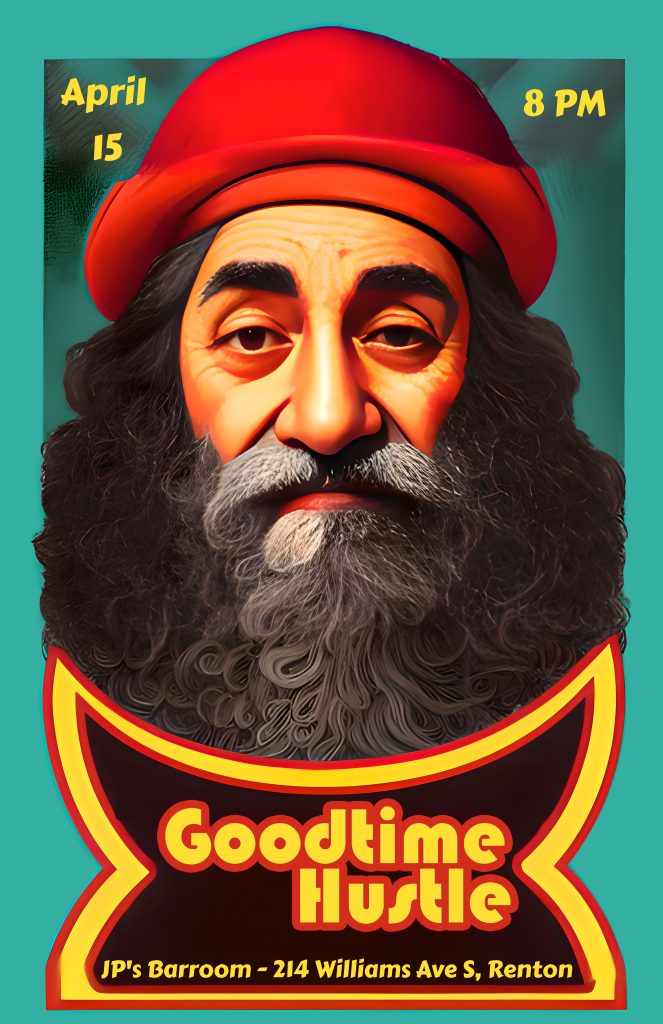 Audio: Set 1 | Set 2 | Set 3 | Set 4
Goodtime Hustle, the genre-defying band that has taken the Pacific Northwest music scene by storm, performed live at JP's Barroom on April 15th. JP's Barroom is located at 214 Williams Ave S, Renton, WA 98057.
Goodtime Hustle's dynamic sound, led by Bud Weather's soulful vocals and Chris Denny's blazing guitar, has made them one of the most sought-after bands in the Seattle music scene. Their unique blend of alt-country, jam band, psychedelic rock, and folk music has earned them critical acclaim and a loyal fanbase.
JP's Barroom is a popular spot for live music in Renton, known for its intimate atmosphere and great drinks. Goodtime Hustle's live shows are a high-energy, immersive experience that leave audiences exhilarated and wanting more. With their improvisational jams and spontaneous covers, the band creates a unique and unforgettable experience for each audience.