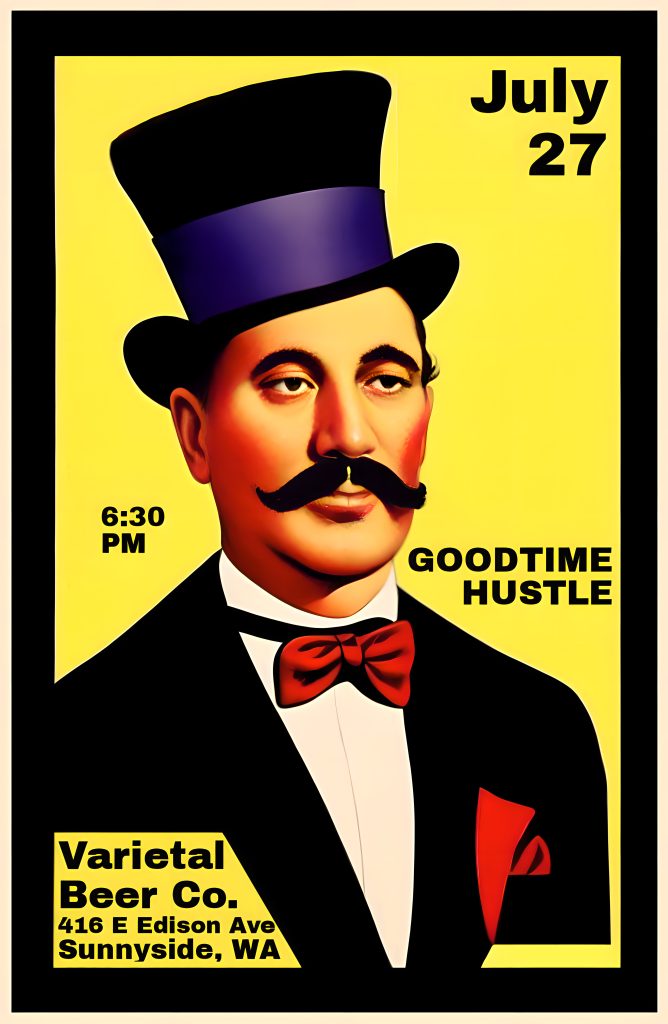 Goodtime Hustle, the up-and-coming band known for their energetic live performances, is set to take the stage at Varietal Beer Co. on Thursday, July 27th, 2023 at 6:30pm. The event promises to be a night of great music, delicious beers, and good times.
Varietal Beer Co. is a microbrewery and taproom located in the lower Yakima valley, and they're known for producing beers for all levels of enjoyment, with each new beer creating a unique experience. Goodtime Hustle is excited to be performing at this venue, and they're looking forward to sharing their music with fans and beer enthusiasts alike.
The show will start promptly at 6:30pm. Varietal Beer Co. is located at 416 E Edison Ave, Sunnyside, WA 98944.
"We're thrilled to be playing at Varietal Beer Co.," said James Schweda, manager for Goodtime Hustle. "We love the vibe of this place, and we're excited to share our music with everyone in Sunnyside and the surrounding area. We hope to see a lot of familiar faces and make some new friends too!"
Goodtime Hustle is a four-piece band that plays a unique blend of Americana, psychedelic-rock, and alt-country music. With their catchy hooks and lively stage presence, they're quickly becoming a crowd favorite. Their self-titled album has received critical acclaim and has been praised for its authentic sound and heartfelt lyrics.
For more information on Goodtime Hustle, visit their website at https://goodtimehustle.com. For more information on Varietal Beer Co., visit their website at https://varietalbeer.com/.