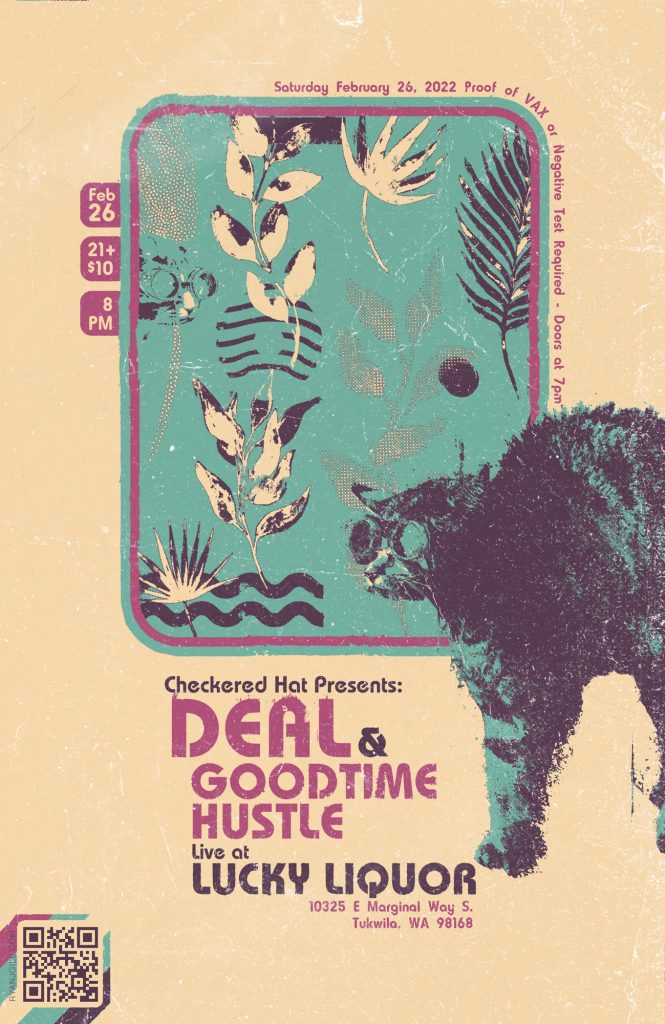 On Saturday, February 26th, the Pacific Northwest's finest Grateful Dead tribute band, DEAL, will host a show at Lucky Liquor in Tukwila featuring Goodtime Hustle. Doors open at 7:00pm. Music starts at 8:00pm. Tickets are $10 at the door.
DEAL is an electric quartet delivering high energy renditions of Grateful Dead tunes both familiar and unexpected. DEAL delivers tight vocal verses, danceable grooves, and extended psychedelic improvisations.
DEAL will be joined by Goodtime Hustle. Based in Seattle, Goodtime Hustle plays a fusion of folk rock and alt country called Folkadelic Con-fusion. Fronted by Bud Weather, the band features Chris Denny on lead guitar, Michael Gagliardo on bass and Tom Lash on drums. Goodtime Hustle counts among their many influences: The Grateful Dead, Steve Earle, and Cake. Their first full-length album is scheduled for release on March 18th.
More information about the event can be found at https://bit.ly/DEAL2-26-2022
DEAL
www.DealGoDown.com
facebook.com/DealGoDown
instagram.com/DealGoDown
Goodtime Hustle
goodtimehustle.com