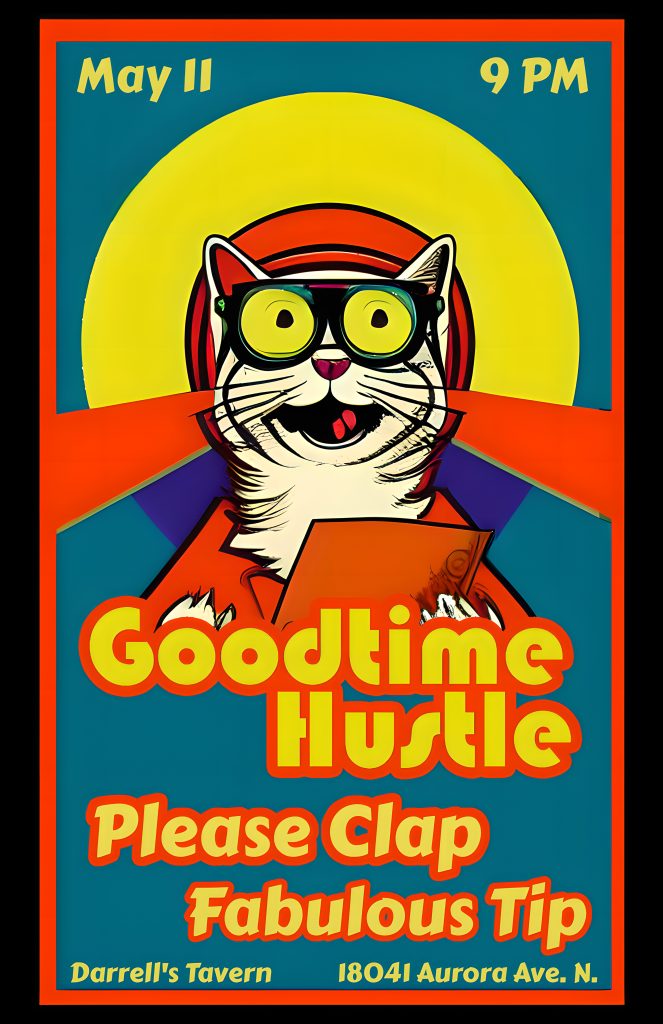 Goodtime Hustle, the electrifying four-piece band that defies genre categorization, is set to perform live at Darrell's Tavern on May 11th. Darrell's Tavern is located at 18041 Aurora Ave. North Shoreline, WA 98133.
This 21+ show will start at 9pm, and tickets will be available for $10 at the door. Goodtime Hustle will be joined by Please Clap and Fabulous Tip, two talented local bands that will round out the evening's entertainment.
Goodtime Hustle's latest full-length album, 'Goodtime Hustle', tells the wild and captivating story of Bud's former life as a psychedelic outlaw. Their unique blend of alt-country, jam band, psychedelic rock, and folk music has earned them critical acclaim and a loyal fanbase in the Pacific Northwest music scene.
Darrell's Tavern is a beloved establishment among music fans in Shoreline, known for its great drinks and welcoming atmosphere. Goodtime Hustle's live shows are a high-energy, immersive experience that leave audiences exhilarated and wanting more. With their improvisational jams and spontaneous covers, the band creates a unique and unforgettable experience for each audience.
Don't miss your chance to catch Goodtime Hustle, Please Clap, and Fabulous Tip live at Darrell's Tavern on May 11th. For more information on the band and their upcoming shows, visit their website at goodtimehustle.com.