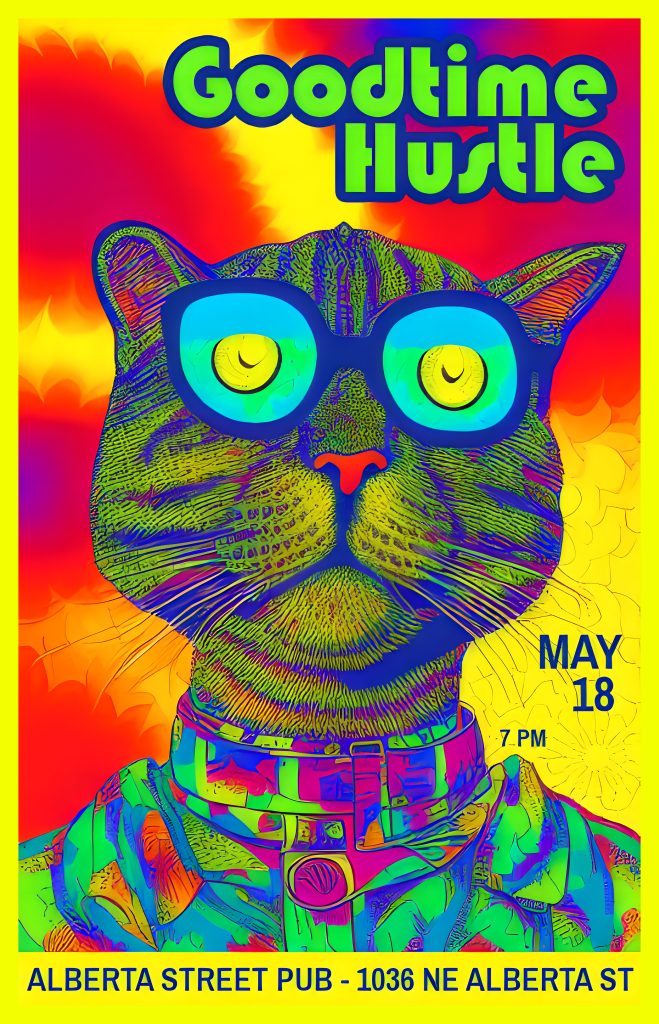 Goodtime Hustle, a four-piece eclectic jam band from the Seattle area, is excited to announce a surprise show at Alberta Street Pub in Portland, OR. The show will take place on Thursday, May 18th at 7pm.
Located at 1036 NE Alberta St, Alberta Street Pub is known for hosting live local music in a small venue space, and also boasts a great patio, 21 rotating taps, craft cocktails, and a menu of crispy fried catfish, fried pickles, pulled BBQ jackfruit sandwiches, and more.
"We are thrilled to be performing at Alberta Street Pub and can't wait to share our music with the Portland community," said James Schweda, manager for Goodtime Hustle. "Our unique blend of genres and high-energy performances are sure to get the crowd moving."
Goodtime Hustle's music is a blend of funk, rock, blues, and soul, with influences ranging from James Brown and The Meters to Jimi Hendrix and The Grateful Dead. Their live shows are known for their improvisational jams and high-energy performances.
Don't miss your chance to see Goodtime Hustle perform live at Alberta Street Pub. Admission is $10. For more information, visit the Alberta Street Pub website https://www.albertastreetpub.com/ or follow Goodtime Hustle on social media.