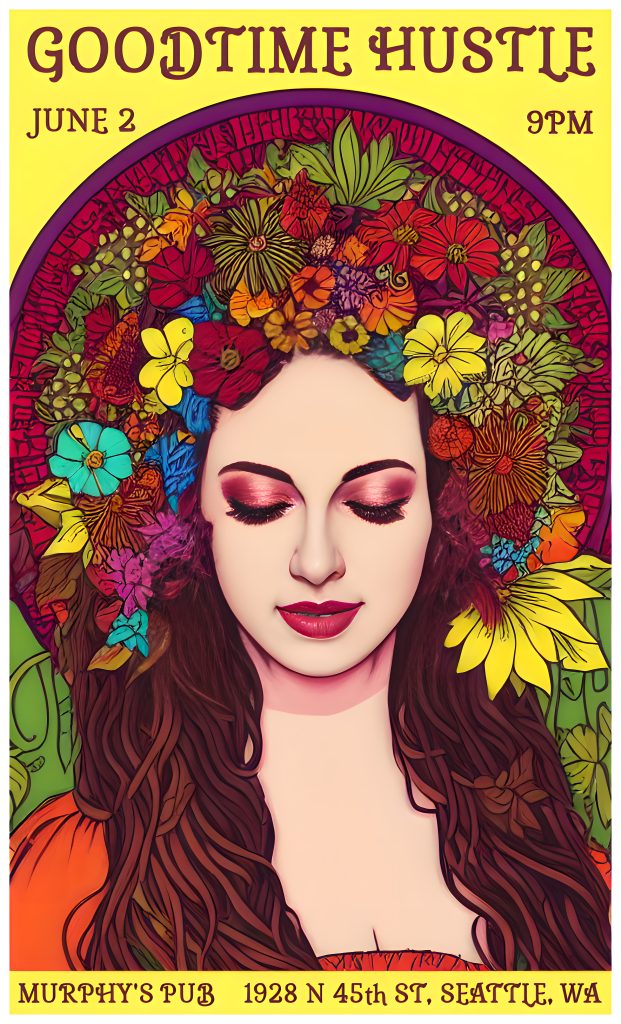 Seattle-based band Goodtime Hustle is excited to announce their upcoming performance at Murphy's Pub on Friday, June 2nd, 2023. The lively Irish pub, located in the Wallingford neighborhood of Seattle, is the perfect venue for the band's unique blend of folk and psychedelic country music.
Known for their energetic and engaging live performances, Goodtime Hustle is excited to bring their music to Murphy's Pub, which features classic eats, burgers & sandwiches, and a patio, darts & stage for live music.
Goodtime Hustle's sound has been described as a mixture of traditional country and rock with a psychedelic twist, resulting in an experience that is both timeless and fresh. The band has built a strong reputation in the Seattle music scene for their captivating live performances, and their performance at Murphy's Pub promises to be no exception.
"We are thrilled to be performing at Murphy's Pub," says James Schweda, the manager for Goodtime Hustle. "We can't wait to bring our music to a new audience and share our love of folk and psychedelic country music."
The show is expected to start at 9 pm and will be an opportunity for Seattle music lovers to experience Goodtime Hustle's unique sound in an intimate setting. Admission is free, and the band is encouraging attendees to come early to secure a good spot.
For more information about Goodtime Hustle and their upcoming shows, please visit their website at https://goodtimehustle.com.