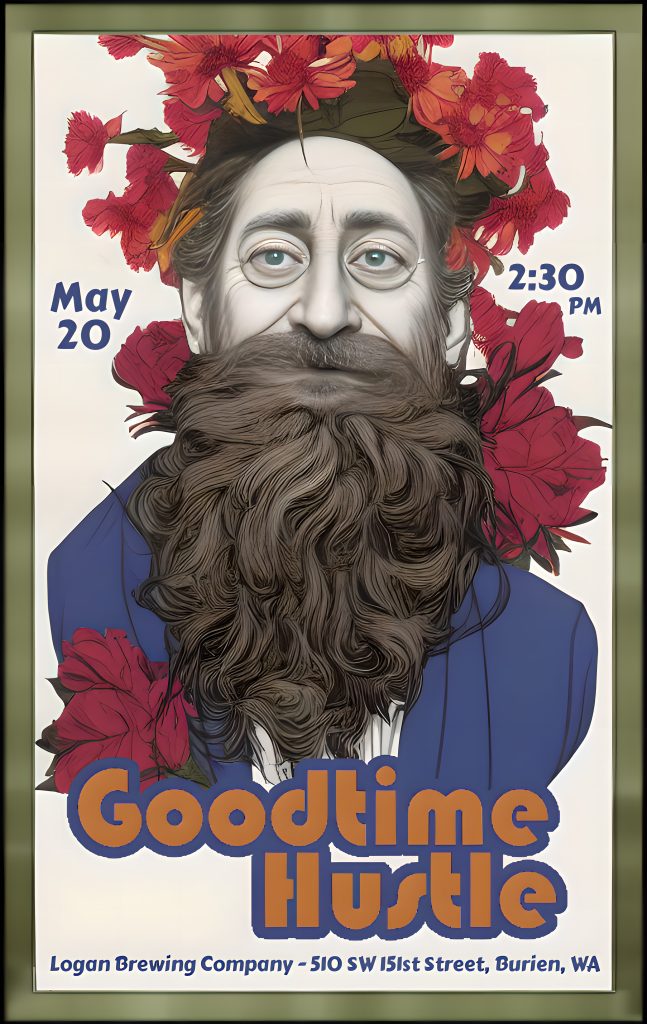 Seattle-based alt-country band Goodtime Hustle is set to perform at Logan Brewing on Sunday, May 20th at 2:30pm. The brewery, located at 510 SW 151st St, is known for its high-quality craft beers and inviting atmosphere, making it the perfect backdrop for an afternoon of live music.
Goodtime Hustle's sound is a unique blend of folk and psychedelic country, with influences ranging from classic country icons like Johnny Cash to contemporary jam bands like The String Cheese Incident. The band's energetic live performances have earned them a devoted following in the Seattle music scene.
"We're thrilled to be performing at Logan Brewing," says Bud Weather, Goodtime Hustle's lead singer. "Their commitment to quality craft beer and local community is a perfect match for our own values as a band."
The event is free and open to all ages. Goodtime Hustle will take the stage at 2:30pm, with plenty of great beer on tap for fans to enjoy. Don't miss this opportunity to catch one of Seattle's most exciting alt-country bands in action.
For more information about Goodtime Hustle and their upcoming shows, visit their website at goodtimehustle.com.