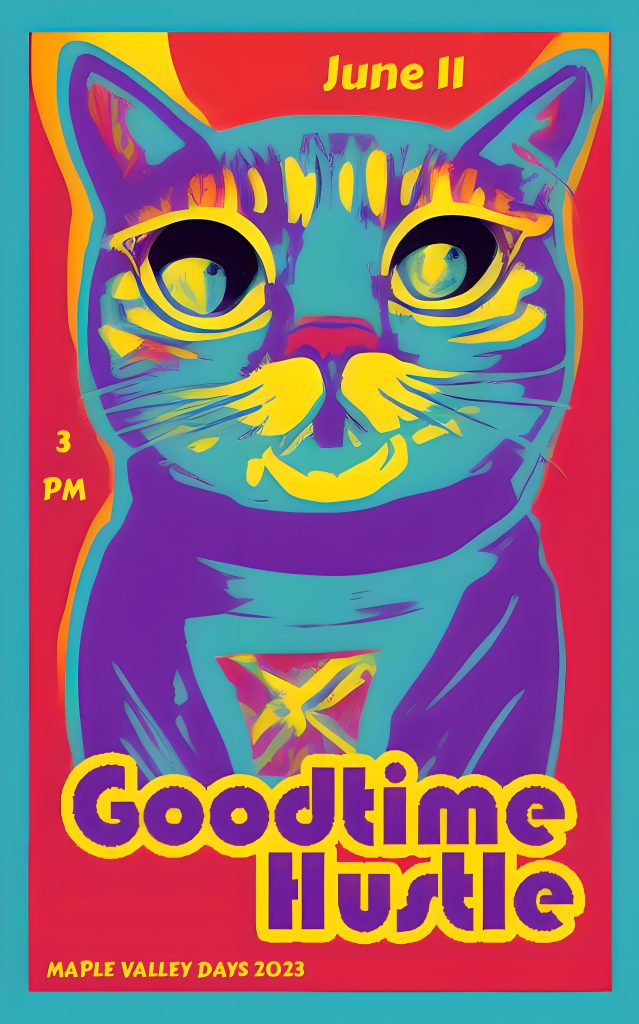 Goodtime Hustle, a local band known for their energetic performances and diverse range of music styles, is set to perform at the upcoming Maple Valley Days 2023 festival. With over 10,000-15,000 visitors each year, the festival is a highly anticipated event for residents and visitors alike.
The festival, taking place at Lake Wilderness Park located at 22500 SE 248th St, Maple Valley, WA 98038, will feature 120 food and vendor booths, over 75 parade entrants, carnival rides and games, and much more. Goodtime Hustle is slated to perform on Sunday, June 11th from 3:00 pm to 3:45pm.
"We are thrilled to be a part of Maple Valley Days 2023," says James Schweda, manager for Goodtime Hustle. "This festival is a wonderful opportunity for us to connect with our community and share our music with a diverse audience. We're looking forward to bringing our high-energy performance to the stage and creating an unforgettable experience for festival-goers."
Goodtime Hustle's performance is expected to be a highlight of the festival, showcasing their signature blend of funk, soul, and rock music. The band is known for their engaging stage presence and ability to get crowds moving.
For more information about Goodtime Hustle, visit their website at https://goodtimehustle.com. For more information about Maple Valley Days 2023, visit their website at https://www.maplevalleydays.com/.